KITCHEN APP
Introducing Captain's smart Kitchen Display System
Captain's smart Kitchen Display System (KDS) is an AI-powered technology that manages food delivery orders in real-time, streamlining kitchen operations and reducing order turnaround times while ensuring fresh food delivery and increased customer satisfaction.
Streamline Kitchen Operations
Upgrade from kitchen chaos caused by flying chits to a customizable KDS that will let your kitchen team focus on cooking delicious food.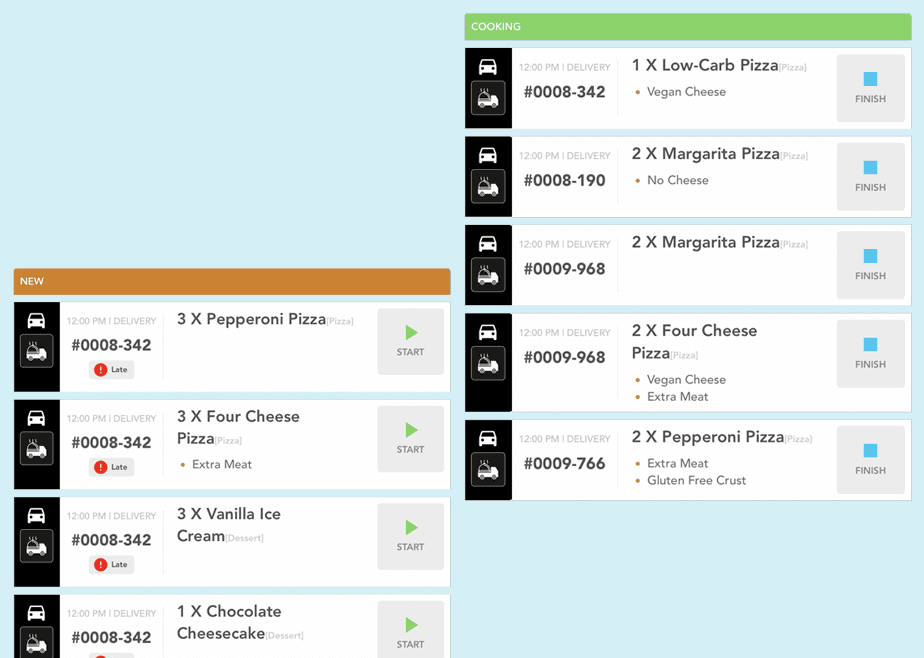 Let Data Drive Order Priority
Let the KDS system use data on driver ETAs to communicate to your cooks what sequence to prepare orders in and when to start cooking to reduce wait time between food being prepared and a driver being available to deliver.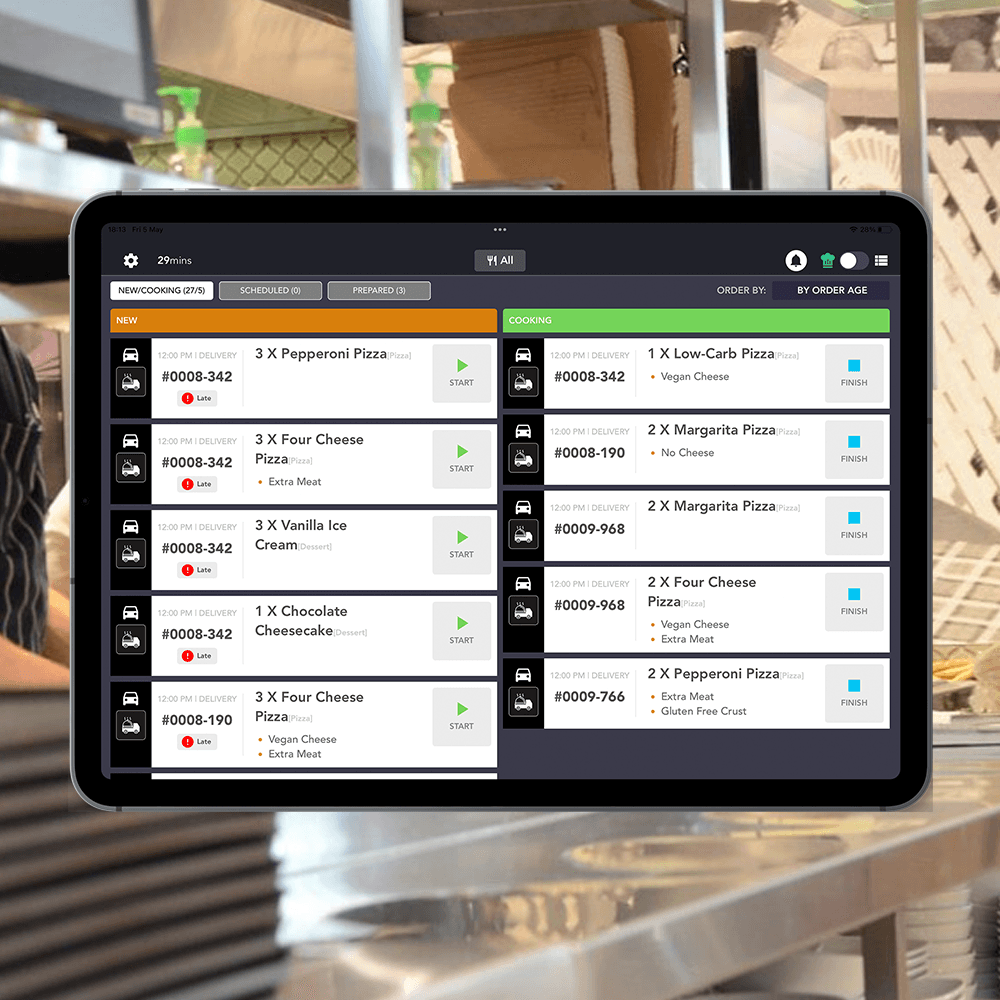 Keep tabs on every Order
With Dispatch, you'll see all your live orders as they come into your PoS so your team can always know if an order is brand new, being prepared, prepared, scheduled for later delivery, or en route to the customer.
Kitchen Organization For Every Step of the Process
Dispatch-driven kitchen order prioritization.
Order Creation
New orders will appear in the KDS system as NEW and the Dispatch system will decide what sequence to cook orders in.
Start Cooking
Based on the optimal Dispatch sequence, cooks will be instructed when to start cooking each order.
Ready to Pack
Once orders have finished cooking, pass them to the expo for packing to get them out the door as soon as a driver is ready for delivery.