TRACKING
Elevate Customer Experience
The Tracking Page provides live order tracking to customers, reducing wait times for both customers and drivers, improving communication, and elevating the overall delivery experience.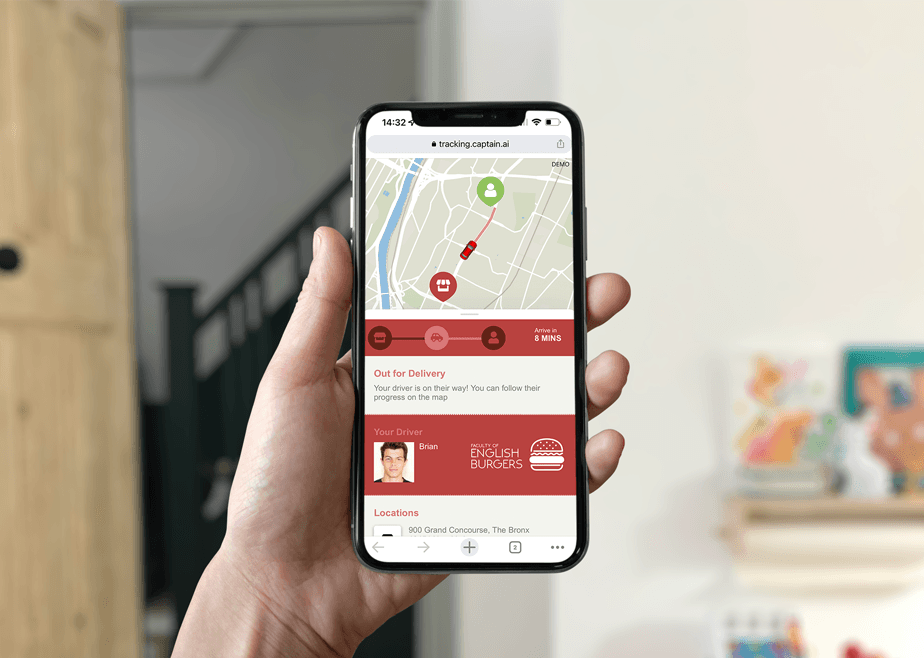 Elevate the Customer Experience
Give customers what they've been asking for: live order tracking. Allow customers to follow along as drivers are en route so that they can be ready before the knock at the door.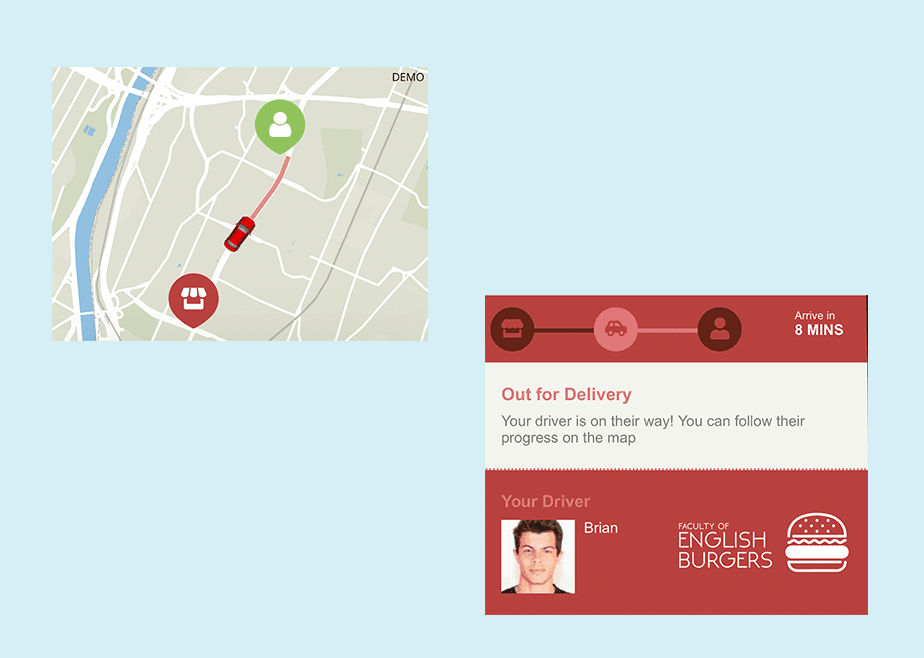 Reduce Hand-Off Times
Reduce the number of "Where is my order?" calls by putting up-to-date information in the customer's device. Your in-house team will spend less time on the phone, and drivers will complete hand-offs quicker.
Give Customers a Branded Tracking Experience
Help your brand stand out with a customized tracking page, whether you use outsourced or your own drivers.

Order Received

En Route

Delivered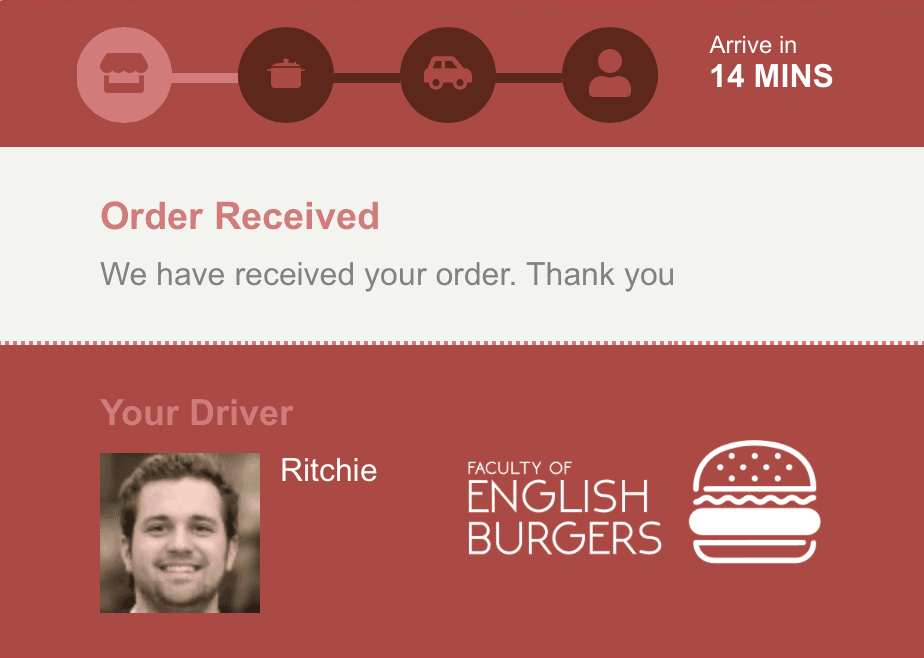 Maintain Brand Consistency
Whether you complete your deliveries with your own drivers, or outsource them using outsourced drivers, your customers will see the same branded tracking page. Updates can be sent via SMS or by embedding them directly into your company's website or app.
Collect Valuable Feedback
Opt to send a feedback questionnaire after order completion to better understand the customer's delivery and food experience. Customize feedback questions based on the metrics that are important to you and give managers the tools they need to deepen their understanding of the customer.